Small Woodworking Projects – Crafts From Off-Cuts and Recycled Wood
Not all of us are professional woodworkers or have the tools needed to pull off a professional woodworking project. If you're a fan of the woodwork and enjoy the odd weekend DIY project, then you likely enjoy small woodworking projects that you can complete in an afternoon or a weekend if you're not too busy. This also works if you're only into woodworking as a recreational means, and not to make things like home furnishings or workpieces that you can sell. What are your options if you're just into some casual weekend DIY projects though? Let's have a look at some small woodworking projects you can get into in your spare time that require an awful lot of tools or expertise to pull off. Remember that even though these woodworking ideas are small, you should still do your best to pay as much attention to detail as possible.
Cool Small Woodworking Projects
Woodwork is a great way to destress and really let your creative juices flow. Although, it can be challenging to pick out a small project that ensures you won't bite off more than you can chew. This is especially important if you're looking to get into woodwork for the first time, so let's have a look at some small, cool woodwork projects that you can make over the course of a weekend or even an afternoon.
Interior Decor
Interior decor is something that most people change regularly these days, so why attempt some customer accents to your most intimate spaces. These woodwork projects are easy to make and have a lasting aesthetic impact on your living spaces.
Wooden Record Holder
While these might not be considered small woodworking projects based on their size, they are simple and pretty easy to pull off with minimal tools and planning. These have become really popular in recent years thanks to the much-welcomed return of the vinyl record, and since we need a place to store them, why not go with a custom holder that you can make yourself?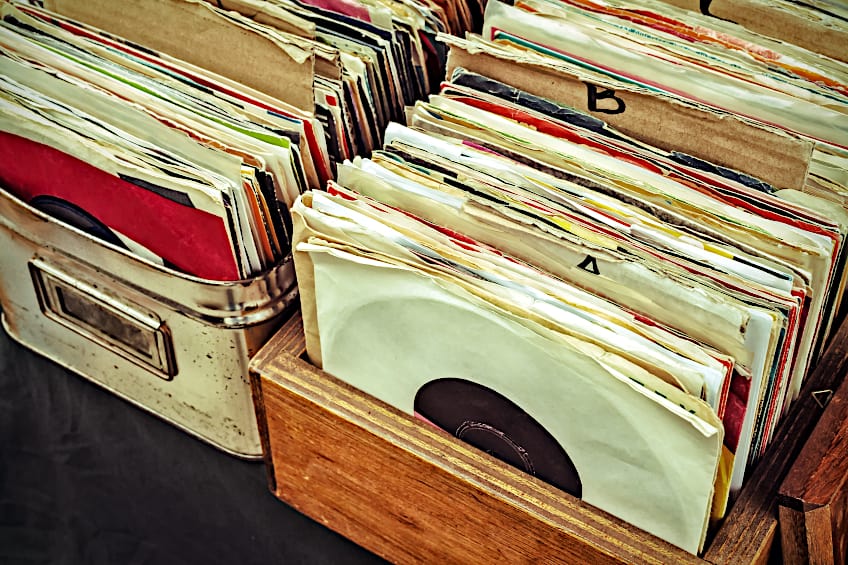 These small woodworking projects are easy to make, all that you need is a ruler, some wood board of your choice, some sanding paper, and some high-grade wood glue if you don't feel like cutting out wood joints. Join the boards together and allow the adhesive to set for the manufacturer's recommended time period and slot in your records.
Wooden Wine Bottle Holder
This is one of those fun woodworking projects that you'll be able to use all the time if you're a lover of wine, and even if you aren't they work as a neat bottle organizing system. All you need to get started with this project is a circular saw and some large wooden boards, then before you know it, you'll have a minimalist wine rack that perfectly displays all of your choices.
You can even make a wine holder that is portable, so you can serve your guests wine and a cheese platter wherever they are. Plus, this works as a great conversation starter if you're in the habit of hosting dinner parties. Even if you rent, guests will be taken aback by the simple, yet effective nature of your DIY bottle rack and you'll be able to tell them about the experience you had making it.
Wooden Cube Picture Holder
Recently, we've seen the return of the polaroid camera, and with it has come a whole host of new ways to display your polaroid photographs. While some of the most popular techniques have been to hang them up on a string or to create a memory board, these display methods tend to take up quite a bit of space. This being said, why not try out a wooden picture display cube instead?
This is another one of those small wood craft ideas that fit right in with the modern minimalist aesthetics we mentioned previously and they're really easy to make too! All you need is a wooden block and a handsaw to cut a recess into it. You then place your picture into the recess and you're good to go, plus you get to decorate your wooden cubes with glitter, paint, wood stain, or patterns of your choice. Of course, if you're feeling brave, you can try your hand at transferring your picture directly onto your wooden cube.
Pyrography Artwork
You've probably seen these in home décor stores going for what most would consider being a hefty amount of money for a wooden board with words on them. Plus, they tend not to say anything meaningful to the individual, so why not go ahead and make one of your own? All you need is a pyrography pen or a wood etching tool and you can be on your way to creating your own works of art!
All you really need to make one of these is a wooden board in a finish of your choice and the aforementioned tools to get yourself going. This can take a bit of practice, but once you're got your stencil down and some muscle memory on the ready, you'll likely find yourself making loads of these, and they make great gifts for your friends and loved ones for pretty much any occasion.
Wooden Wall Clock
If you're looking for DIY small wood projects that take little effort but have a big impact, then we think that the wooden wall clock might be right up your alley. These things are really cool and they can be made to look like anything you can think of! All you need to do is get your hands on some wood board, fashion it into the shape you like and then create a recess for the clock mechanism.
Do you need to make the clock mechanism yourself? Well, you could but considering that clock making is an entire profession on its own we wouldn't recommend it. Instead, you can buy a generic clock mechanism from a crafting store or from online retailers like Amazon and pop it into the back of your housing. Some of these mechanisms even have removable hands so you can make your own custom clock hands too!
Tealight Candle Holder
People are spending more and more time at home these days, and what's a better way to ensure that your personal space is calming (and smells good) than by lighting a few tealight candles to set the mood? It can be tricky to keep those little candles from leaking onto the surfaces in your home though, so these little tealight candle holders are a great solution.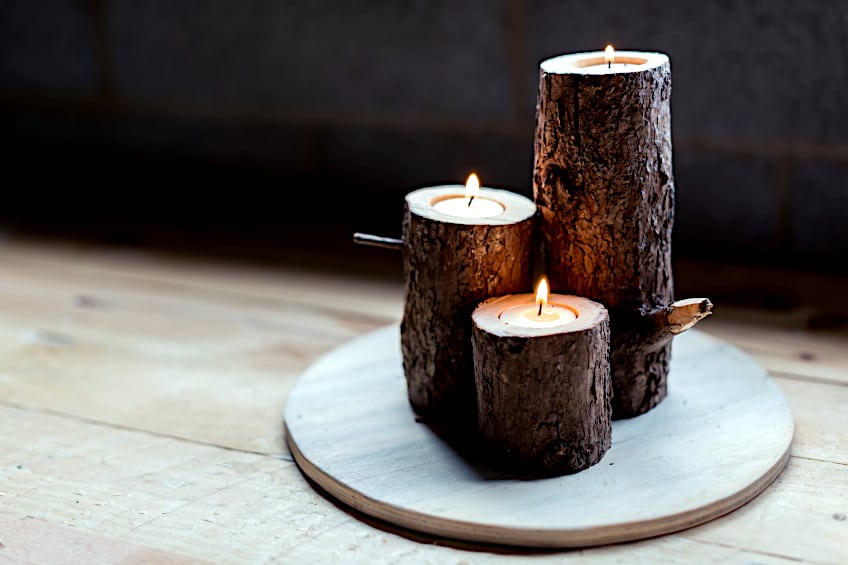 The cool thing about them is that you have the option of fashioning them into any shape you can think of (or rather that you're capable of making) and paint decorate them either by painting or staining them. Why stop there though? Add stickers, coat them in epoxy resin or add pictures of your loved ones to them! These also happen to be one of the most kid-friendly small wood project ideas.
Wooden Storage Ladder
These are really creative small woodwork projects that you can knock out in an afternoon, and they're really good value for money too considering the incredible aesthetic impact that they have on a space. They have become extremely popular in recent years and have managed to become something of a staple in modern homes.
You don't have to make these out of new wood either, feel free to repurpose any of your old wooden furnishings to create one of these. While the stressed wood aesthetic is as popular with these as it is with the wooden signs, a nice modern sheen coat can really liven up a space while adding some brilliant color.
Wooden Coasters
For some reason, everyone seems to be coaster crazy in the crafting community these days, and with people making coasters out of everything from metal to epoxy resin there are loads of options to choose from. Nothing quite beats a good old-fashioned wooden coaster though thanks to the availability and malleability of wood.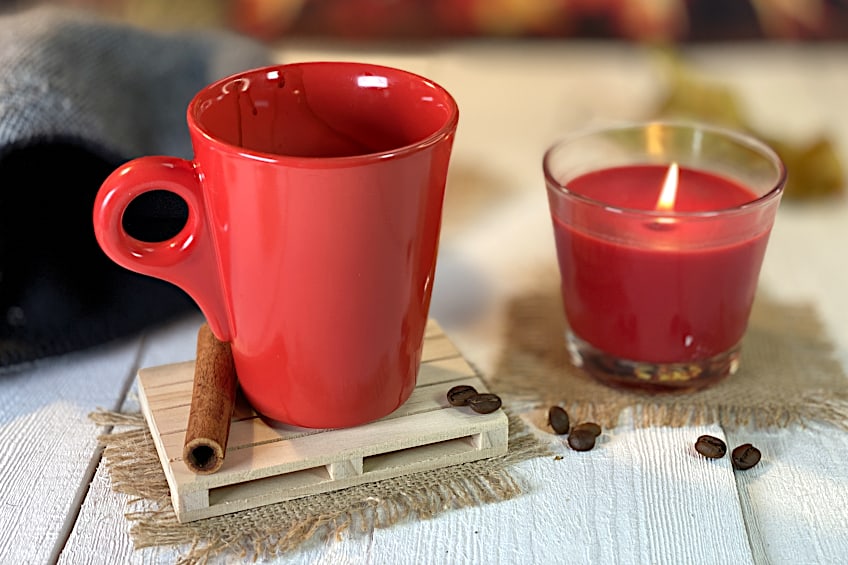 Knowing this, there are various ways you can go about making these wooden coasters with little to no effort. All you need to do is select your shape, plan your design, make your cuts, and apply your finish. One of the most popular finishes at the moment is wood stain, but you can incorporate epoxy resin and metal into your finish too if you're looking to create truly one-of-a-kind coasters.
Everyday Accessories
It can be really tough to find accessories these days with so many aesthetics floating around department stores. One of the easiest solutions to finding accessories that fit your personal style is to simply make them yourself, so here are a few accessories that are sure to elevate your personal style and even make your life a bit easier.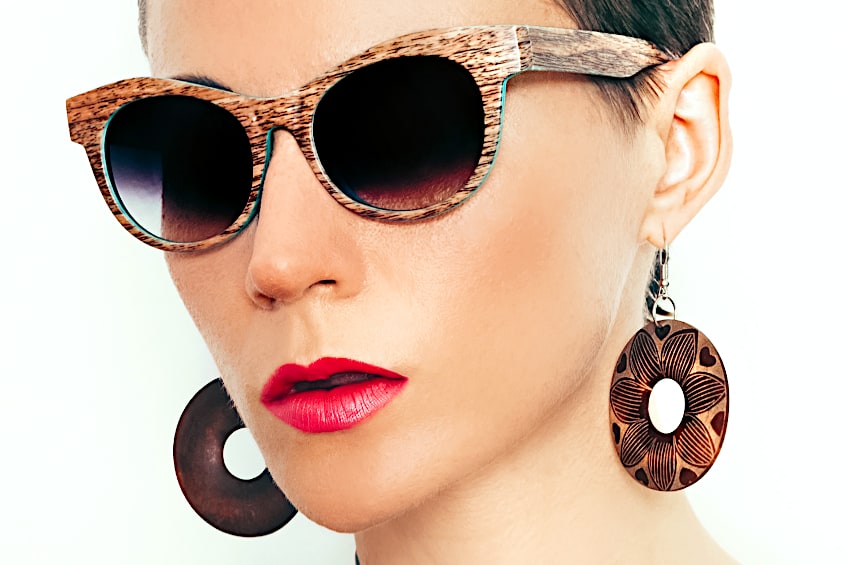 Wooden Ring
While there are many things on this list that you can use in your everyday life, none of the fun woodworking projects we've mentioned so far have been wearable. This wooden ring is extremely trendy at the moment and is sure to turn a few heads, if not causing people to ask you where they can get their hands on one form themselves.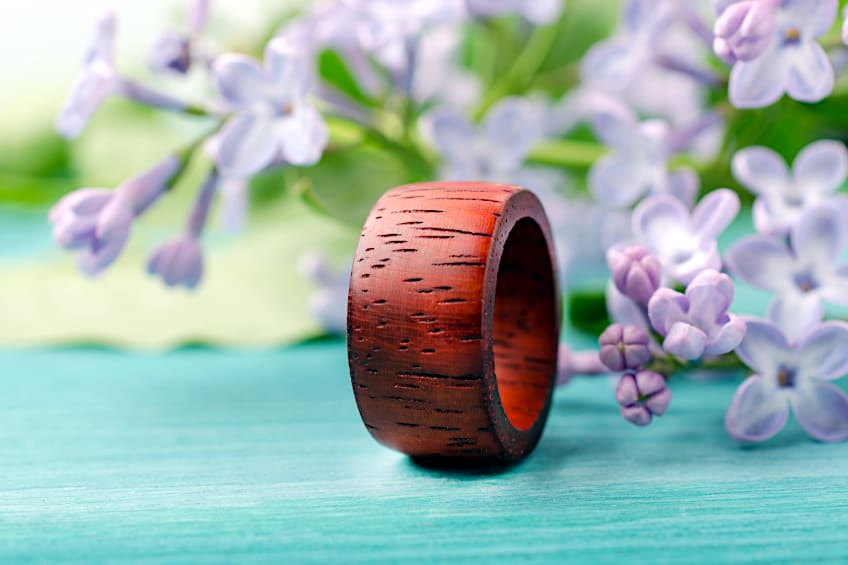 While it might seem complicated to make a ring, you could knock out a ring like this in just over an hour or two, making it one of the fastest woodwork projects you can make on this list. Why stop at just the plain ring though? Add precious stones or get your hands on a pyrography pen to inscribe something on it too.
Wooden Business Card Holder
Some of the best woodwork projects out there are the ones that you can use in your everyday life once you're done making them, and what's more useful than a hold for your business cards or even your credit and debit cards? These are really cool and pretty easy to make too, and you can add things like RFID blocking strips (which protect your bank cards that have contact payment capabilities) to ensure that your money is always safe.
You can make these cool woodwork projects with multiple wood types, or you can use your favorite wood types. This being said, you should do some planning before you get started so that you know what you're working towards. Feel free to stain/and or paint your cardholder or even add some padding to the inside of them so your cards don't get all worn out.
Wooden Bangles
If you're looking for one of the most creative small wood projects out there, why not try out these wooden bangles. These are really easy to make, and they make a great accessory for any outfit you can think of. How? Well, you don't have to make just one of them, feel free to paint them different colors, add wood treatments, or weave things through them to make them perfect for any occasion.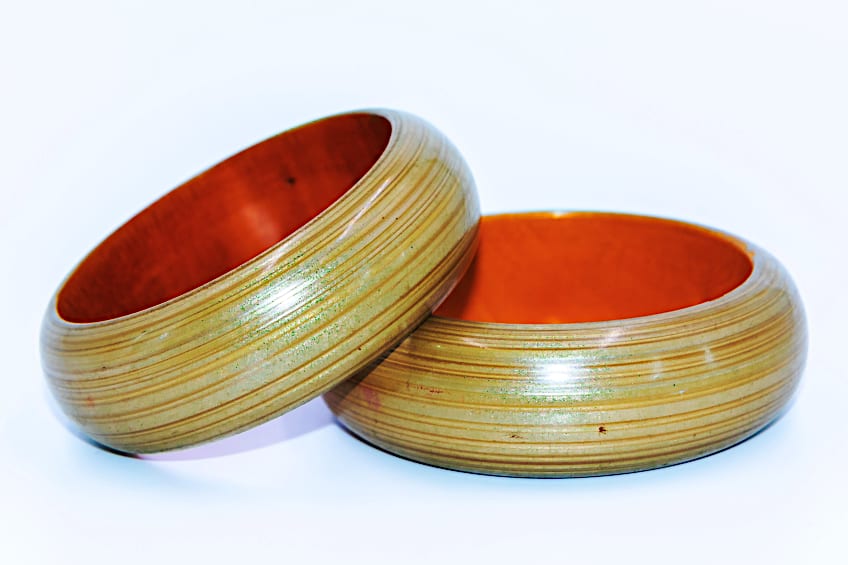 If you're feeling particularly adventurous you can add metal or resin inlays to the wood of these bangles to give them a high-end look, or you can fashion them to be a casual everyday accessory that you can wear to work or school. These also make great gifts for your friends and loved ones because you can engrave and personalize them to your heart's content.
Wooden Bath Valance/Caddy
If you didn't know what these were called before reading this, you're forgiven. they're essentially used as a temporary shelf that spans the width of your bath for things like soap and oils. These are a common sight in most boutique hotels these days and as a result, loads of people have incorporated them into their bathroom décor, and why wouldn't you? They're an elegant addition to the space and take little to no effort to create.
Literally, all that you need to make one of these is a piece of wood board and some wood treatment to protect it from moisture and impact. If you're feeling adventurous, you could get your hands on a circular saw and use it to create recesses in it for things like your washcloth, soap, and any other self-care products you can fit on it.
Wooden Bathroom Organizer
Keeping with the bathroom theme, if you're living with roommates or happen to be away at college these are always a good thing to have around. Not only does this cut down on the space taken up on the bathroom sink top, but also it centralizes all of your cleaning products to ensure that you have everything you need exactly when you need it.
These can be made with relative ease but before you bite off more than you can chew, we should probably mention that it will take some measuring and the use of a waterproof adhesive to ensure that you can get the best wooden caddy you can make. If you're having any trouble, check out some tutorials online to put you on the right track. While this doesn't exactly fall into the category of small wooden project ideas, they are pretty useful and great for traveling.
Exterior Decor
While there are loads of ways to improve the interior aesthetic of your home, there are even more ways for you to improve the outdoors. Here are a few ideas you can implement to elevate the exterior aesthetic of your home, backyard, and even your grill area.
Small Yard Signs
These have become really popular in recent years with the rise of the rustic aesthetic. They're a simple, elegant, and effective way of livening up your living space or your backyard without spending an exorbitant amount of money or buying something store-bought. Typically, these have a distressed wood look to them, but you don't have to follow this trend.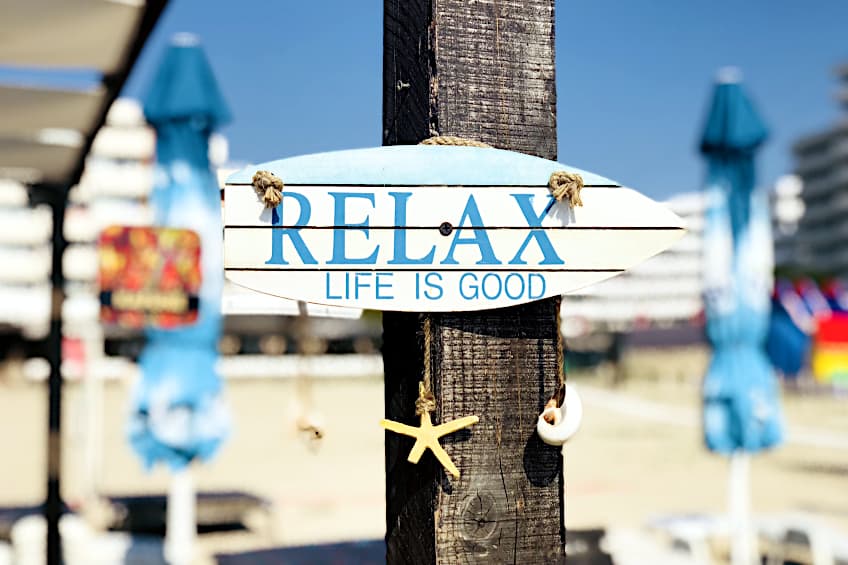 While these also typically have the classic "live, laugh, love" text on them you can add anything your heart desires to them. Add the names of family members, directions to parts of your home, or your favorite movie quote to them. These signs don't need to be made out of brand-new wood board either, feel free to repurpose some old wood board that's been laying around or even some old furniture.
Wooden Twig Letters
While this doesn't have to be one of those small wood craft ideas if you're new to crafting it could be better to start off small. The cool thing about this workpiece is that you can make it from twigs and branches that you find lying around your garden, or if you live near a wooded area, you can make a really big one, which is even cooler.
All you need to do is decide on the shape that you want and join the wooden twigs and/or branches in that shape. While you can use backing if you intend on making a bigger one it might be best to just use the twigs and really strong wood glue if you intend on making a smaller one to reduce the overall weight. You can make anything from letters to animals and even the outlines of your family members.
Wooden Bird Feeder
Out of all of the small wood craft ideas we've covered so far, this one is one of the cutest! Cuteness definitely comes at a cost though, as you will need to do some planning and measuring to get this done. All you need is a basic layout and the measurements of the components you'll need, and before you know it, you'll have a tiny bird feeder for all of your little feathered friends to enjoy!
You can place these little bird feeders on a tree in your garden, or if you have adequate space on an exterior wall, you can go ahead and mount it there too. Be sure to insulate these so that your feed doesn't get wet and feel free to paint it with loads of bright colors to birds are attracted to it. Alternatively, you can place these on a wooden perch if you don't have a tree or wall available.
These DIY small wooden projects are a great way to pass the time if you're tired of scrolling through social media in your spare time. They happen to make neat gift ideas for your friends and family too, so why not try some of them out? Remember to plan ahead and make sure that you have everything you need to get started on one of these, but most importantly, remember to have fun and let your creativity run wild!
Frequently Asked Questions
What Can I Make From Small Pieces of Wood?
If you're just completed larger woodworking projects that left off-cuts, or just happen to have small pieces of scrap wood laying around, there's no need to just throw them in the trash. There are loads of cool things you can make from these wood pieces, ranging from footrests to dog food stands and even pencil holders. All it takes is some elbow grease and imagination.
What Can I Do With 2×2 Wood?
While 2x2s aren't exactly small pieces of wood there are a limited number of things you can do if you only have a few of them laying around. The trick here is to get creative, you can make things like coffee tables, footrests, small cabinets, and even little shelving units. Liven up these simple pieces with wood stain or a healthy coat of paint.
What Is a Simple Woodwork Project?
There is always something to do with small pieces of wood you have laying around the house, it just takes some out-of-the-box thinking to get into the groove. If you look around, there are loads of tutorials showing you how to make things like small tables, benches, outdoor pottery stands, and even candle holders from small wood pieces.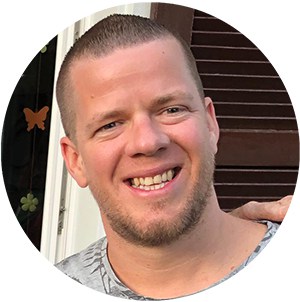 I have been into woodworking since 2005 and woodturning since 2011. Because of my love for wood and woodworking, I started woodhappen.com to teach other enthusiasts about how to finish and seal wood, the best woodworking tools, the different types of wood, and everything else related to woodworking! Read more about me here.