Hi there! I'm very excited to see that you chose woodhappen.com as your trusted woodworking source! To give you a better idea of who I am and why I chose to create this website, let me tell you a few words about me.
Story and Background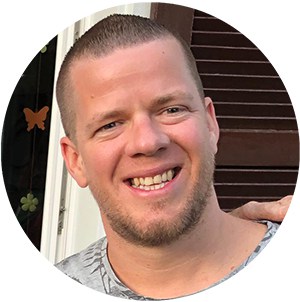 I'm Thomas and I was born in 1984 in Switzerland. I live together with my wife in a house and there are always plenty of woodworking activities to do both inside and outside! I have been into woodworking since 2005 and woodturning since 2011.
I initially got into woodworking because I play guitar, and was highly interested in building my own electric guitar according to my own specifications. I participated in a 3-week gear building course in Spain, where I built my first electric guitar from A-Z, and even had the opportunity to take over a guitar workshop! There, I built my following few guitars and learned a lot along the way.
I found myself left with a lot of freshly sawed palm wood, and this got me wondering what else I could create out of it. It was at this point that I learned about woodturning – I bought my first woodturning lathe and couldn't stop getting creative! I tried to cross borders and combine different mediums and painting techniques with classical woodturning in order to create something unique and new.


Some of my artworks
I worked part-time as a woodturning artist and even displayed my art at several exhibitions in Switzerland and Europe. I worked with hundreds of different wood species worldwide, most of which I sourced myself. I would then turn the wood green or dry it very slowly to ensure it doesn't crack.
I worked with both wet and dried wood in the process of turning the fallen tree into a finished bowl, vessel, or piece of art, and all of this gave me a fundamental understanding of wood as a material – how it can be used, how it reacts, and how to tell if it is still wet even though it appears to be dry.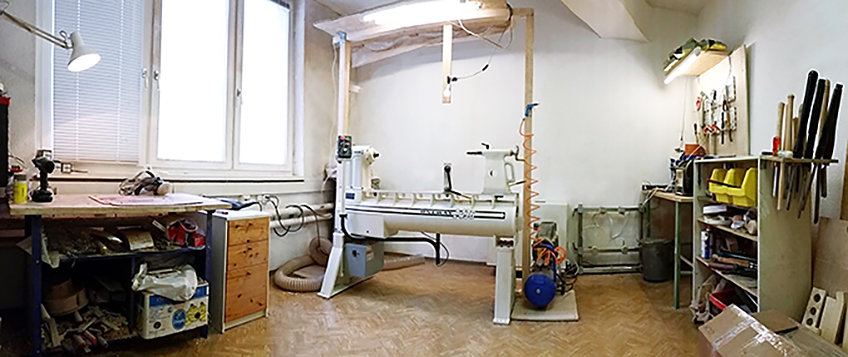 My woodturning workshop
Education / Experience
Guitar building course by "Formentera Guitars" in Formentera, Spain, 2005
Woodturning course in Germany by master woodturner Martin Adomat, Germany, 2013
18 years experience in woodworking
13 years experience in woodturning
7 years part-time woodturning instructor in Switzerland
Why I Started Woodhappen
Because of my love for wood and woodworking, I started woodhappen.com to teach other enthusiasts how to finish and seal the wood, the best woodworking tools, the different types of wood, and everything else related to wood!
Reader Favorites by Thomas
Read all blog posts by Thomas Faessler
Former Woodworking Memberships:
American Association of Woodturners
Formforum Association for Arts and Crafts
Attended Exhibitions:
| | | |
| --- | --- | --- |
| Exhibition | Year | Location |
| Kunsthandwerk am Fluss | 2013 | Zurich |
| Arts Exhibition Schloss Greifensee | 2013 | Zurich |
| FormSzene Arts and Crafts Exhibition | 2014 | Zurich |
| Dies und Jenes Art Exhibition | 2014 | Zurich |
| Kunstundschaffen Arts and Crafts Exhibition | 2014 | Zurich |
| Art Exhibition Seewiese | 2015 | St. Gallen |
| Kunstgarten Art Exhibition | 2015 | Zurich |
| Studio Exhibition | 2016 | Zurich |
| Kulturparkett "Transformation" | 2016 | St. Gallen |
| Art Gallery Artisani | 2017 | Germany |
| Art Exhibition "BPS" | 2017 | Basel |
| Art Gallery Kemptnertobel | 2019 | Zurich |
Thomas Faessler in the Media
My work has been featured in these newspapers:
Woodhappen as Seen on

Publications
Awards
World of Woodturners Cover Photo "Duality"