Best Wood Wax – Selecting a Finish Wax for Your Wooden Surface
There are many wood wax products on offer, which will have your wood furniture looking amazing. Wax for wood has been used for many years to help protect the wood from dust and moisture. Wood wax polish is simple to use, as you only need a cloth to apply it. Although waxed wood is great for things like jewelry boxes or bookcases, you will not want it for your kitchen table or wooden surfaces that you use regularly. While you do get more durable wood finishes, waxed wood does provide many benefits, which we will be looking at in this article.
Types of Wax for Wood
You will most probably notice that you can purchase wood wax polish in various forms, from liquids to pastes and solids. Wax for wood also comes in three main types, namely:
Wood wax polish that is of animal origin, such as beeswax.
A wax that is of vegetable origin, such as carnauba wax.
Waxes that are of mineral origin, like paraffin waxes.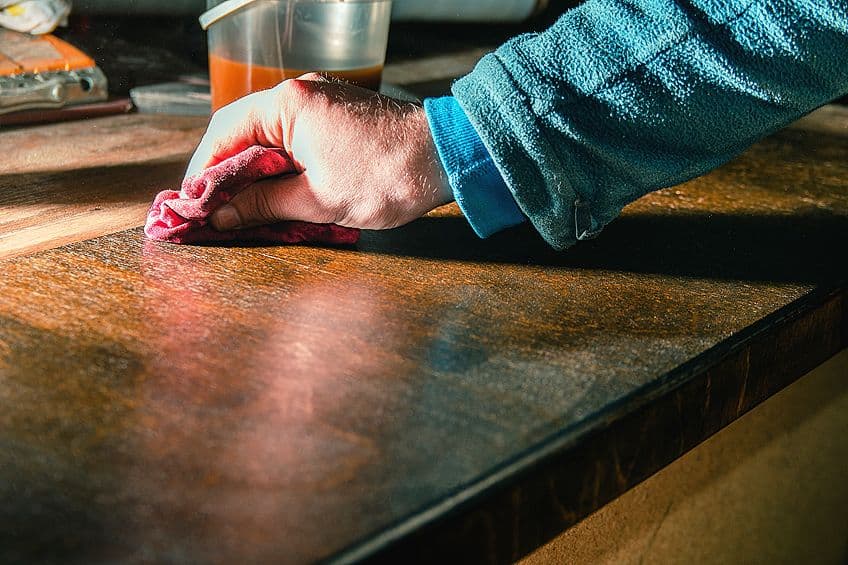 When it comes to wax woodworking, the main feature to look at is the hardness of the wax. You get your soft waxes, which are easy to apply but offer little protection from wear and tear. It is also difficult to achieve a nice shine with soft wax. Hard wax is a little more difficult to apply, but provides more protection as well as a shinier finish.
Many of the waxes available on the market are a mix of soft and hard waxes that have been combined with a solvent. Wax is not absorbed by the wood, but instead remains as an exterior coating, protecting the surface beneath. When using a finish wax that contains a solvent, the solvent will evaporate once the product has been applied, leaving behind the protective wax layer. Wood wax is also easy to remove by using mineral spirits.
Wax melts quite easily, so these finishes are not heat-resistant, although they do offer water-resistance. You can also apply a coat of wax over another finish for a better look and feel. However, you cannot apply another type of finish over waxed wood.
The one factor you should consider the most is heat. The warmer the epoxy resin is, the quicker it will cure. When the epoxy resin reaction gets too hot, it could cause problems even melting materials nearby. The epoxy resin might also not cure correctly.
Beeswax
When it comes to the best furniture wax, beeswax has been the most popular over the years due to the fact that it is easy to acquire. It is obtained from the hives of bees, which makes this a wax of an animal origin. In many cases, the beeswax finish wax can be used as is, or it can be enhanced to provide various colors.
Carnauba Wax
Carnauba wax is obtained from the leaves of the carnauba palm, and has to be processed using chemicals to obtain the wood wax polish. This makes the carnauba wax more costly when compared to beeswax. This type of wax is also hard and must be combined with softer waxes to use it properly.
Mineral Waxes
Mineral waxes such as paraffin wax come from petroleum and are considered to be synthetic waxes. This type of wax is great to use on your wood surface, as it will not break down existing wood finishes and is non-acidic. It also will not corrode any metal surfaces. Paraffin wax can be used on cutting boards and other kitchen elements, and is readily available at the grocery store. You will find that many candles are made out of paraffin wax.
Paraffin wax is great for making wooden drawer slides work more smoothly.
Micro-crystalline wax also falls under this category, as it is also obtained from petroleum. This wax is usually combined with a solvent, which then results in a hard wax that will form a thick coat. This wax finish is water-resistant and perfect for wood pieces that might come into contact with water on occasion.
The micro-crystalline wax also has a higher melting point when compared to other wood waxes. This means that the wood surface will not display finger marks with repeated use. In many cases, it is used as an additive to other wax blends for improved benefits. However, it is also used in cosmetics and has many other uses.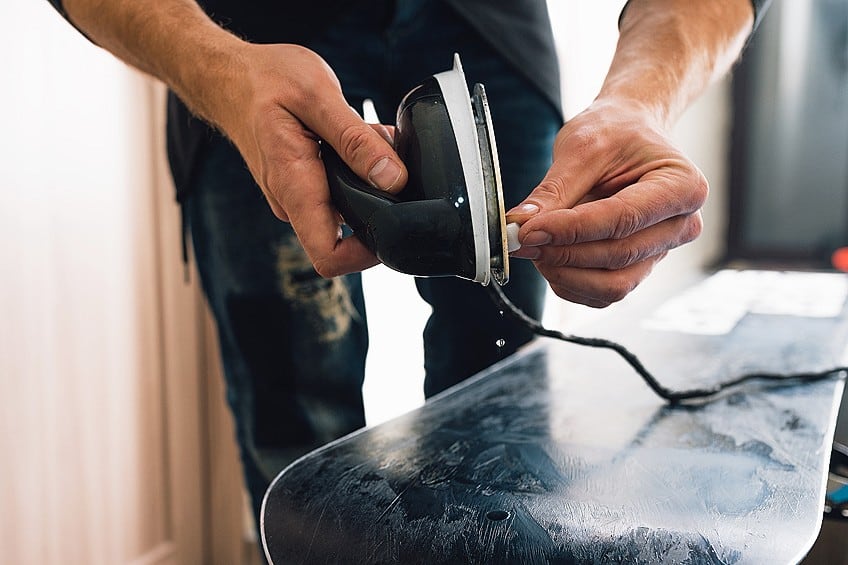 Using Wax for Wood
Although there are many wax woodworking finishes out there, many choose to treat wood with the tried and tested wax products. Here are the many benefits of wax for wood, as well as a few disadvantages.
Pros
One of the main benefits is the ease of application. 
Wax protects the wood from dust and dirt, and thus helping with cleaning to a certain extent. 
Waxed wood usually has some water-resistance. 
The finish wax does not alter the wood color, but rather enhances its natural look. 
It can be used over lacquer and other finishes to provide an even better look. 
Waxed wood is better than an unwaxed surface, as it provides more protection. 
Wood wax is perfect for reviving old wood. 
Hard wax produces a beautiful shine that is, in many cases, better than other products. 
The wax can be used on painted wood. 
Wax helps wood from drying out and fading. 
Wax for wood is non-toxic. 
It usually has a pleasant smell. 
Cons
Even the best furniture wax is not fully waterproof. 
Wax is not good for surfaces that are used regularly. 
Wax finishes cannot withstand oil. 
Wax is not durable. 
You will need to re-wax your wood surfaces often. 
Wax can be difficult to apply to an unfinished wood surface. 
This finish is easily damaged by heat. 
The wax can build up over time, producing a dull appearance. 
The Best Furniture Wax
Now that you know a little bit more about wax for wood, you will need to search for the best furniture wood wax. Since there is such variety on the market, we have provided you with our reviews and recommendations of three good wax polishes.
Best Mineral Wood Wax: MINWAX Paste Finishing Wax
The Minwax Paste Finishing Wax provides a beautiful, polished appearance on any wood surface. The finish wax offers great protection for your wood surface and is clear, so you can use it over paint or a medium stain. This wax is also perfect to use as a seal over chalk-painted surfaces. It will also enhance the natural look of unpainted wood. This product can be used easily on cabinets, paneling, doors, and antiques.
Protects and adds luster to any finished wood surface

Clear wax with a smooth finish

Easy to apply
View on Amazon
This wax is easy to use, as you only need to wait a few minutes before buffing to a nice shine. You can also apply the wax to larger projects without having to worry about spills or mess. This wax provides a perfectly natural look to most wood surfaces.
Pros
This wax is drip-free and non-messy. 
You will pay a reasonable price for this product. 
It dries quickly. 
The finish is beautifully smooth. 
The wax is excellent to use over chalk paint projects. 
Cons
The wax does have a bit of an odor. 
It is not food-safe. 
The wax will darken lighter stains. 
Best Carnauba Wax for Wood: HOWARD Citrus Shield Paste Wax
The Howard Citrus Shield Paste Wax is a great multi-purpose wax paste that is made of the strongest hard wax, Brazillian carnauba. The wax provides a strong and protective coat that offers an enduring shine.
Uses real orange oil

Easily buffs to a brilliant, long-lasting shine

Protects with a carnauba wax barrier to repel water
View on Amazon
This wax uses real orange oil to clean the surface, while the protective carnauba barrier provides a durable coating that is also effective in repelling water. This wax is perfect as a final finish to your wood floor, table, and other wood furniture.
This finish wax will intensify the look of your wood surface, giving a wonderful shine that lasts. The blended wax can easily be used on surfaces that are painted and can also be used on metal, concrete, and marble. There is no silicone or linseed oil present in this product.
Pros
The carnauba wax coating is waterproof. 
This product does not contain linseed oil or silicone. 
It has a UV inhibitor. 
The wax can be used on a variety of surfaces. 
This wax finish polishes to a lovely shine. 
Cons
This wax coating is not food safe. 
Best Beeswax for Wood: DADDY VAN's All-Natural Unscented Beeswax
Daddy Van's All-Natural Unscented Beeswax furniture polish will help to protect, nourish, and revive your wooden surfaces. It is natural and non-toxic and is popularly used on kitchen cabinet surfaces due to the fact that it is food safe.
The wax can be used on things like wooden toys and baby cribs, as well as other kitchen surfaces such as cutting boards. It is simple to apply, and a small amount is able to cover a large area. The product will expose the beauty of both unfinished as well as finished wood surfaces.
This natural wax for wood is ideal for wood surfaces that come into contact with food, and is free from any hazardous chemicals. It is even safe to use on things like toys and does not produce any unpleasant odors. The wax helps to nourish the wood, and you will not need a lot to cover your wood surface.
Pros
This wax is food-safe and non-toxic. 
It is USDA-certified. 
The wax provides an amazing finish. 
It protects and nourishes the wood. 
Cons
The wax only comes in small 6-ounce containers.  
How to Select the Best Furniture Wax
When going out to buy the best wood wax, you might need to make sure of a few things first. Below are a few key points to consider in order to help you make the best choice for your wax woodworking project.
What is Finish Wax Made Of?
Most wax for wood comes in a blend, and it is the ingredients that will determine how effective the product is. Many formulas are made with a blend of carnauba wax, beeswax, and synthetic waxes. Colors and enhancers can also be added for increased benefits. The main ingredients in many wax products include:
Petroleum solvent,
Water,
Silicone, and
Wax. 
The amount of shine you get will depend on the product and its formula. Some wood wax polishes offer more of a glossy finish, while others work better to keep the wood moisturized. You will need to decide what you want and, if in doubt, read the labels and reviews of the different products.
What Are You Willing to Pay?
By purchasing the best furniture wax, you will be helping to make your old furniture look good again. Applying wax to your furniture is more affordable than getting new wooden furniture items. The prices for wood wax are varied, according to the quality of the products and their special formulas. For example, some waxes have added enhancers and chemicals to make them last longer. Thus, the amount you spend will determine how long-lasting your wax is.
Applying the Best Wood Wax
When compared to other wood finishes, wax for wood is extremely easy to apply. Mostly, you will only need a rag and time to do the job. Here is a basic guide on how to go about applying the best furniture wax:
To protect your skin, it is advisable to use gloves when working with wood wax polish. You can also wear an apron so you do not make a mess anywhere else.
For the best results, make sure that the whole surface is dirt-free and smooth. You can smoothen the surface by apply wood oil or using sandpaper.
Wax can be applied over most other wood finishes, but it is always a good idea to test a small area out first.
Apply the wax using a clean cloth, wax brush, or fine steel wool. When applying, do so in the direction of the grain from end to end.
Let this dry for about 20 minutes, although for the best results, you can leave the wax for a few hours or  even overnight.
Take a clean cloth to remove any excess wax while buffing the surface.
Tip: When applying wax, try to use less rather than more, as you do not want it to build up in certain areas. When the wax dries and the wax layer is too thick, it will produce a cloudy appearance.
Removing Finish Wax
You can remove your wax finish easily by making up a solution of water and vinegar. Make sure that there are equal amounts of water and vinegar, and then dampen a cloth with the solution. Use the cloth to wipe the wood surface, moving with the grain. The wax should lift off as a result.
You can also use wax or polish removers from the store. These are good to help remove old wax without disturbing the finish underneath. They are perfect for removing accumulated wax layers, which produces a cloudy appearance on the wood surface.
Maintaining Your Waxed Wood
Once you have applied your wax to the wood, it will provide protection and a beautiful shine. But over time, you must reapply the wax to help keep the look. Waxed wood also does not seal the wood and is therefore susceptible to things like spills.
You should reapply wax regularly – we recommend doing this once every two months for the best results. But reapplying every six to twelve months should be fine to help keep the shine. Once applied, you can also keep the surface clean by wiping it off with a damp cloth to get rid of any dust.
Frequently Asked Questions
What is the Reason for Applying a Wood Wax Polish?
Wood wax is mainly used to enhance other wood finishes, to add a protective layer, and to provide a beautiful shine. You can also apply wax to bare wood as a natural finish for certain wood items, such as turned wooden bowls. Preferably, a wood surface should first be sealed before applying a wax.
How Do You Apply a Finish Wax?
The best way to apply a finish wax is by using a fresh cotton cloth. However, some require exceptionally fine steel wool or a special wax brush. Apply the wax and leave it for 20 minutes before buffing the surface with a clean cotton cloth.
When Should You Reapply Wax for Wood?
This depends on how dry the environment gets, although once every second month should be ideal. However, depending on how often you use the wooden item, every six to twelve months will also work.
Can You Apply a Finish Over Wax?
No, all finishes should be applied first, as the wax layer must be the final coat. If the wax is applied first, no other finish can be absorbed into the wood.
Can Wood Wax Be Used to Protect Wood From Termites?
No, it may form a protective layer, but will not hold up against termites. If there is a termite problem, a professional will need to get involved.
Can I Use Wood Wax on My Bathroom Cabinets?
It is best not to apply wood wax polish to bathroom or kitchen cabinets, as these are exposed to moisture and heat on a frequent basis.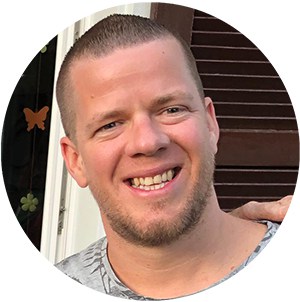 I have been into woodworking since 2005 and woodturning since 2011. Because of my love for wood and woodworking, I started woodhappen.com to teach other enthusiasts about how to finish and seal wood, the best woodworking tools, the different types of wood, and everything else related to woodworking! Read more about me here.