Best Teak Oil – A Guide on Choosing the Best Teak Oil Finish for Wood
Teak is widely regarded as one of the finest woods for outdoor use. This is because the wood has a very high amount of natural oils and rubber, which helps to protect the teak against water, rot, insects, and heavy outdoor use. Although the wood can withstand plenty of use, it will still require routine cleaning and maintenance to keep it looking beautiful. The best teak oil can be used to add a layer of protection, as well as enhance the natural appeal of the wood. If you have furniture, decking, a boat, or anything made from a dense wood, then a great teak oil finishing is a must.
What is Teak Oil and Why Do You Need it?
There are many different options for finishing and protecting wood. You can choose between varnish, lacquers, polyurethane, and plenty more. One option is to use wood oil. Wood is a porous material, and it contains natural oils. Over time, these oils dry out, leaving the wood dry and susceptible to cracks, splitting, and damage. Wood oil can be used to replenish this oil, enrich the wood, and provide a good protective coating.
Wood oil may not provide a hard coating over the wood, such as you would get from other finishes. However, it does help to restore the natural appeal and grain of the wood. Wood oil also helps to extend the lifespan of the wood and provides a good layer of protection. Choosing wood oil needs to be done according to the specific type of wood, as different oils are formulated for different woods.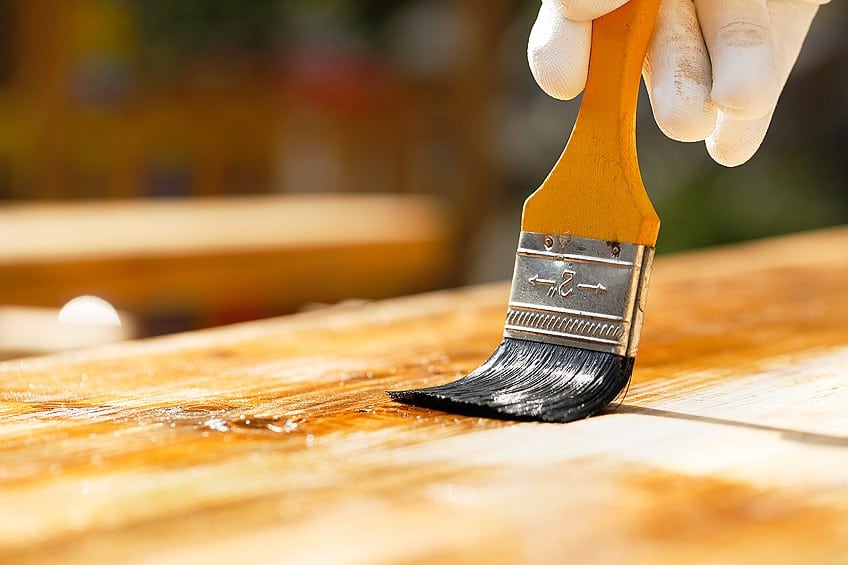 What is Teak Oil?
Teak oil is a type of wood oil that is specially formulated to enrich and protect teak wood. This oil is usually made from linseed or tung oil, with some extra additives. This oil enhances the natural grain of teak, providing a rich, warm look when applied. Teak oil is often used on boat surfaces, but can also be used on furniture and all kinds of wood finishings.
It is important to understand that teak oil is not made from teak wood that has been drained of its oil. This is not a pure, natural product. Instead, teak oil is a type of finish that has been formulated for hardwoods – like teak. Teak oil can come in different forms, but it is generally a harder, more resistant oil. This wood finish is like a very thin layer of varnish in that it provides a strong protective coating over the wood, while still being absorbed by the wood.
Best Teak Oil
Teak can be quite an expensive wood, so you will want to be sure to maintain it and keep its natural beauty. For this reason, a great teak oil finish is needed. The best teak oil may depend on what type of item you will be adding the oil to, and where it will be used. With so many different options, finding the best teak oil can be difficult. Out of our extensive research, we have narrowed down the products to help you find the best teak oil finishing for your project.
Overall Best Teak Oil: STAR BRITE Premium Teak Care Kit
Star Brite has created more than just the best teak oil. Instead, they have put together an entire teak care kit, including a brightener and teak cleaner. This allows you to completely transform the appearance of your teak surfaces in three simple steps. Being able to apply the cleaner and brightener first allows the wood to be better prepared for the teak oil, resulting in more consistent penetration.
The teak oil seals and preserves teak finishes for a longer lifespan. This oil brings out a natural golden shine and is suitable for all wood finishes. This is a particularly good option for marine teak but also works well for any teak furniture and fine woods.
All-inclusive kit to clean, restore and protect teak

Includes teak cleaner, teak brightener, and golden teak oil

Premium-quality products
View on Amazon
Pros
Comes as a three-part set
Optimal preparation and cleaning of the wood
Easy to apply
Suitable for all fine woods
Provides a quality finish to the wood
Cons
A fair amount of work is required
Best Value for Money: MINWAX Teak Oil
This teak oil by Minwax provides superior protection for dense woods. The oil will protect the wood from UV rays and moisture while bringing out a rich color in the wood. The wood grain is enhanced by the deep penetration of the oil into the wood pores.
This is a versatile product as it can be used for indoor and outdoor surfaces, as well as any marine wood sitting above the waterline. Applying this oil restores the wood's natural warmth and richness while providing long-lasting protection. It also offers good value for money.
Protects dense woods from moisture and UV rays

Enhances wood grain by penetrating into wood pores

Restores wood's natural warmth and richness
View on Amazon
Pros
Brings out great warmth and richness in the wood
A versatile teak oil
Works on all outdoor hardwoods
Offers a durable finish
UV and moisture protection
Cons
A bit browner than other oils
Does not penetrate as deeply, but provides a kind of sticky coating
Best Teak Oil for Outdoor Furniture: RUST-OLEUM Watco Teak Oil
This teak oil finish by Rust-Oleum is the ideal solution for providing a long-lasting layer of protection to your wood. The oil offers outstanding UV- and moisture-resistance and can be used on a wide range of dense woods. It is also a great choice for any above-the-waterline marine use.
The oil sinks deep into the pores of the wood, providing a beautiful golden wood glow. This has got to be the best teak oil for outdoor furniture thanks to its superior UV-resistance, easy application, and simple maintenance. The oil is also perfectly suited for any hardwood finishes indoors.
Specifically formulated for dense woods such as teak

Outstanding UV- and moisture-resistance

Easy application and maintenance
View on Amazon
Pros
Great UV- and moisture-resistance
Easy application and maintenance
Penetrates deep into the wood
Enhances the wood's natural glow
Protects against water and mildew
Cons
Takes some time to dry fully
Understanding Teak Oil
A teak finish is actually quite a broad term. A teak finish is not only designed for use on teak wood, which is something that many do not realize. The best teak oil can be used over a wide range of dense hardwoods.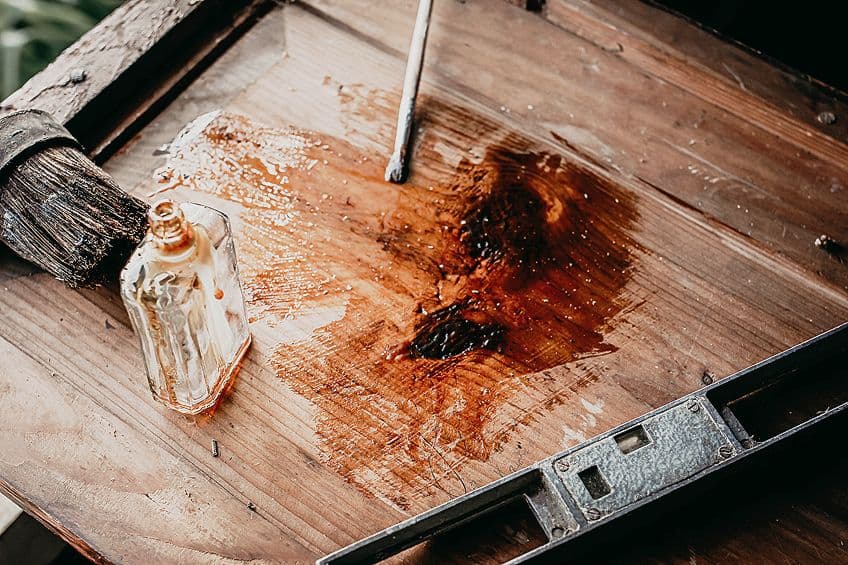 Let us look at teak wood. The highest-quality teak is full of natural oils that sit deep inside the wood. When you add teak oil, the oil will not penetrate as deeply into the wood. The level of penetration differs between oils, but it is generally more of a surface finish.
In some cases, commercially produced teak oil can actually deplete the naturally occurring oil in the wood, because this oil is formulated with various other ingredients and solvents. This is not to say that the oil will not help to enhance and protect the wood, but just be aware that there is a difference between products branded as "teak oil" and pure, natural teak oil.
Using linseed oil for a teak finish can look amazing, giving the wood a young, fresh look. However, this oil can dry up pretty quickly, leaving the teak furniture as it looked before. The best teak oil is generally tung oil, which provides an attractive and longer-lasting finish. When you buy the best teak oil, it is generally a form of tung oil that may have been modified to better suit teak finishes.
With a wide range of different wood oil options, it can be an easy mistake to buy the wrong oil. For this reason, it is important to understand the differences between various oils and which ones work best for teak.
Teak Oil vs Linseed Oil
Linseed oil is one of the most popular wood oils out there as it penetrates wood very well. Linseed oil will provide a beautiful, rich color to the wood, and works fairly well with teak. This oil provides a good natural finish for teak. However, applying linseed oil to teak will not provide as much of a strong finish, and will require more regular maintenance. When comparing teak oil vs linseed oil, teak oil dries harder and provides a good protective coat for furniture and flooring. It provides a longer-lasting layer of durability and dries faster.
Teak Oil vs Danish Oil
Danish oil is another fairly popular choice for dense woods. Danish oil is a product that varies between manufacturers, as there are various different formulas for it. Usually, Danish oil is made from tung oil or a polymerized version of linseed oil.
When comparing teak oil vs Danish oil, there are some distinct differences: Danish oil creates more of a lustrous finish while teak oil has some sheen to it. Both of these oils provide a durable and fast-drying finish, and both dry relatively hard. Using a Danish oil made from tung oil can work on teak woods, but it is certainly better to use pure tung oil or a specially formulated teak oil instead.
How to Apply Teak Oil
Now that you have found the best teak oil and understand this oil a bit better, it is time to apply it. Applying teak oil or any wood oil involves a few steps. It is not a quick and easy process, but the end results will certainly be worth the effort. Here are some steps to follow in order to achieve a perfect teak oil finish.
Getting Your Equipment Ready
Before starting a new project, you will want to gather up all of your materials so as to be prepared. For applying the best teak oil, you will need:
Teak oil
A few cloths
A bristle brush
Sandpaper (and maybe an orbital sander)
Cleaning solution for the wood
Knowing how much oil you need is important when starting, as you do not want to have to run to the store halfway through the job. Always try to work in a well-ventilated area, preferably outdoors. If you plan on sanding the wood, you will require some space as this makes a lot of dust. You should also have all of the appropriate safety gear available. Wearing gloves and a mask is a good idea.
Preparation and Cleaning
You will need to start by getting the surface of the wood ready for oil. First, sand away any layers of the existing finish. Teak oil can only be applied to bare wood, so if there is a varnish or lacquer, it will need to be sanded down until the wood is clear. Make sure that the entire wooden surface is smooth, even, and ready for the oil.
Then, you will need to clean the wooden surface entirely. If you are renewing old furniture or finishes, there can be all sorts of dirt, mold, and mildew that have formed. Some products come with a special teak cleaner, such as the Star Brite teak care kit. Use this to make sure that the surface of the wood is completely clean. Otherwise, you can wash the wood with soapy water or even a pressure cleaner. Then dry the wood completely.
Applying the First Coat
Now that the surface is clean, dry, and ready to use, it is time to apply the first coat of oil. This can be done by gently rubbing the oil in with a cloth. You can also use a bristle brush for this. Add quite a lot of oil to start off with, and apply a thick layer onto the wood. Once you have rubbed it in everywhere, any excess oil should be removed with a new cloth.
Now, leave this coat to soak fully into the wood. The time that this takes will depend on the specific product and manufacturer's guidelines, so be sure to take a look at this. Usually, the drying process will take about two hours.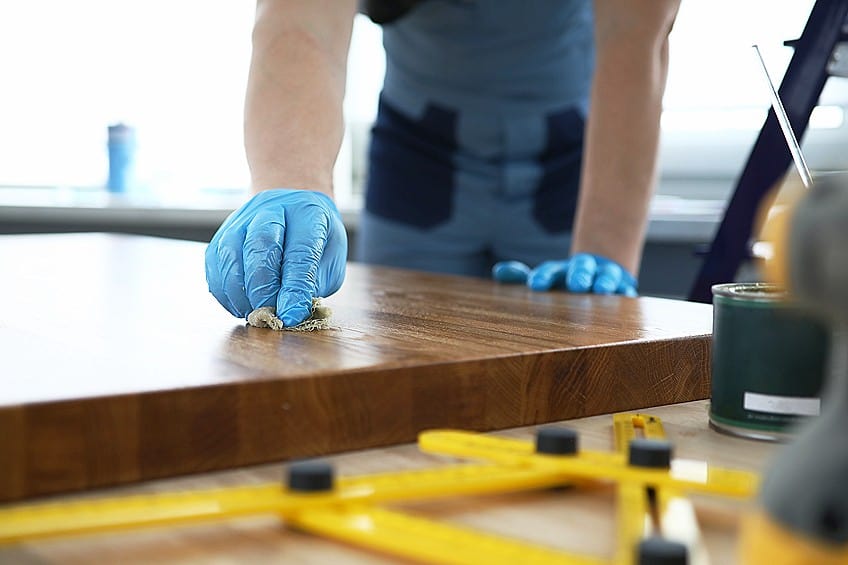 Repeat
When the first coat of teak oil has soaked in and dried, it is time to repeat the process. Simply rub in the oil, leave it to stand for a few minutes, wipe off any excess oil, and let it dry for about two hours. This can be repeated as many times as you want in order to achieve your desired finish.
Generally, people will add around three or four coats of wood oil. This will keep the wood looking natural and bright while protecting it. Just be aware that wood finished with oil will require updating every now and then, so you may have to repeat this process in a few months when the wood starts to lose its color again.
Teak Oil Uses
When you buy products branded as teak oil, this does not mean that they are pure, natural oil. Instead, teak oil is a specially formulated finish for dense woods. This oil is used to enhance and preserve teak surfaces in a variety of situations. These teak oil uses are outlined below.
Outdoor Furniture
Outdoor furniture is probably the most common use for teak. Teak furniture looks great and is a good, durable choice for leaving outside. However, after long exposure to the sun and rain, teak will start to discolor.
Outdoor teak furniture will start to turn a kind of dark grey color over time. It may also start to form cracks and grow mold and mildew. Using a teak oil finish, you can restore the natural rich color of the wood. Once the best teak oil soaks into the wood, the surface will look brand new again, with a shiny protective coat.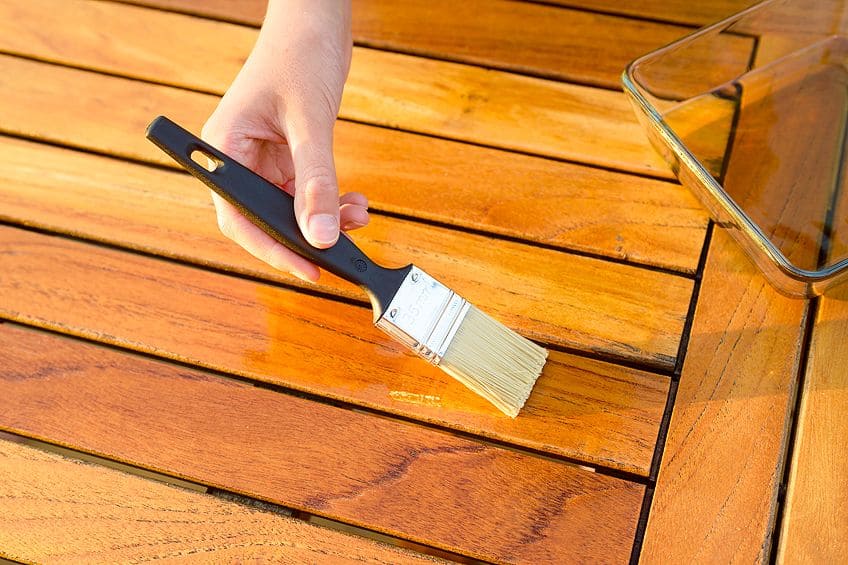 Marine Wood
Thanks to its durability and effective use in water, teak is commonly used on boats. Most times when you see a boat with wooden decking and finishes, it is teak that you are looking at. While this looks great and works well, it does require some maintenance.
Marine wood faces loads of sun exposure and will start to dry out and discolor quickly. One of the most common teak oil uses is maintaining marine wood. How to apply teak oil on boats follows the same process as furniture. This will result in a warm, shiny finish that looks brand new. Maintaining a wooden deck on a boat may require a fair bit of regular maintenance, but with the best teak oil, it is well worth it.
Decks and Flooring
Teak is used as a durable flooring solution indoors and outdoors. A teak floor looks great, but when it starts to turn dark grey ,you will want to restore its natural beauty. This is when teak oil is used. Applying teak oil to a floor will help to maintain a long-lasting surface that looks great. This type of finish works well over a busy floor area. It will require fairly regular maintenance though, especially if it is an outdoor deck exposed to sunlight.
The best teak oil finishing can be used to protect and enhance various wooden surfaces. Teak oil uses are particularly good for things like outdoor furniture, but the applications range further than this. For the right kind of wood, teak oil is a smart choice. This type of wood oil has many favorable properties and is a popular choice for furniture and finishes. However, it will require a certain level of maintenance to keep its color.
View our Best Teak Oil web story here.
Frequently Asked Questions
Is Teak Oil Food-Safe?
Teak oil is a safe option to use on food preparation surfaces and cutting boards. This is a great choice for a durable, food-safe finishes on hardwoods.
How Many Layers of Teak Oil Do You Need?
This depends on the condition of the wood and what kind of finish you aim to achieve. Generally, teak oil can be applied in 4 to 6 coats. Usually, around 3 or 4 coats is necessary. Be sure to let the oil dry for about 2 hours before applying a new coat.
How Long Will Teak Oil Last?
How long a teak finish lasts will depend on the product you use and the conditions of the wood. Generally, a teak sealant will last about a year. This type of finish is fairly easy to reapply and maintain.
Is Teak or Tung Oil Better?
Teak oil offers great UV protection, which makes it ideal for outdoor furniture, marine finishes, decking, and so on. Both are good, durable wood oils, but the type you choose should depend on the wood you are working with and the conditions it is under.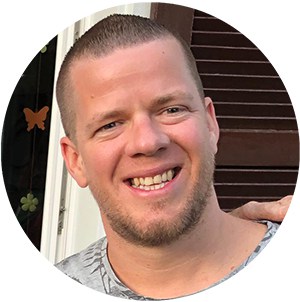 I have been into woodworking since 2005 and woodturning since 2011. Because of my love for wood and woodworking, I started woodhappen.com to teach other enthusiasts about how to finish and seal wood, the best woodworking tools, the different types of wood, and everything else related to woodworking! Read more about me here.