Best Tung Oil – Our Top Recommended Tung Oil Brands
One of the major problems we're facing as a society at the moment is the fact that carbon emissions threaten not only our planet but our way of life in general. How do we move past the chemicals and devices that have shaped the way we live for the past five decades and start a new age of sustainable living? This is particularly difficult in practical trades like woodwork, metallurgy, engineering, and even motorsport. Entire industries have been designed around processes that use chemicals that have the potential to endanger not only the environment but the personal health of the people that work with them. Does this mean that all is lost? Are we doomed to live in a world with nothing but volatile organic compounds inside them? Maybe not. In the woodworking industry, Tung oil has proven to be a viable replacement for wood treatments that contain harmful additives like varnish or wood stain. Let's have a look at what Tung oil is and how it can benefit you and your next workpiece.
What Is Tung Oil?
What is Tung oil? Tung oil is an all-natural substance that has been extracted from the seeds of a Tung tree. These seeds are squeezed or crushed in order for the oil to be extracted from them effectively. Once the oil has been extracted it is often refined and distilled into containers for use or export. This oil can be used for a number of applications, but before we get into that it's important that you understand where Tung oil originates from.
Like any good origin story, it can be traced back to a land far away, and in this case the far-away land is China. China has a well-known reputation for natural remedies for a wide range of ailments and practical trade difficulties.
Tung oil has been used in the east for hundreds of years as a quick, effective, and long-lasting solution for waterproofing wood, preserving and protecting furnishings, and even smoothing and protecting masonry.
It should come as no surprise that the potential applications of Tung oil in the western world spread quickly, and in no time at all, it became a staple in virtually every high-end workshop across the developed world.
Once the world entered the age of the industrial revolution Tung oil fell out of popularity in favor of wood treatments that were cheaper and more readily available like varnish and wood stain. This went on for decades, but as we all became increasingly aware of what the chemicals in these products were doing to the environment, people immediately began looking for a natural and more environmentally friendly alternative that could provide the same quality finish.
This is why Tung oil and other oils like linseed have skyrocketed in popularity in recent years, with conventional synthetic treatments falling by the wayside, reserved for more heavy-duty applications. This being said, Tung oil and products that fall into the same vein aren't always the right tool for the job, that's why we've prepared a list of pros and cons for you to look at.
What Are the Pros and Cons of Tung Oil?
Tung oil does have some advantages and disadvantages to its use, and it's for this reason that you should always consider the application your workpiece will be subjected to. Let's have a look at some of the pros and cons of Tung oil which should make it a bit easier for you to decide if it's a good fit for your next project.
The Pros of Tung Oil
As anyone that's worked with the stuff will likely tell you, the advantages of Tung oil often far outweigh the disadvantages. Some of the obvious advantages of Tung oil have already been mentioned by us previously, but since we're in the practice of being comprehensive, Tung oil's "main draw" is the fact that pure Tung oil is an all-natural substance.
It can be a bit tricky to find 100% pure Tung oil these days, but if you happen to come across some, you won't be disappointed because it is not only really good for the environment compared to other wood treatment products but Tung oil is food safe because it doesn't contain any volatile organic compounds (VOCs).
This means you can use it on ornate furnishings or eating utensils without having to worry about you or your guests getting a nasty surprise before the dessert course. Tung oil is also great because of its longevity.
Other wood treatment oils tend to lose their color or transition to yellow over time, but Tung oil remains the same color throughout its (and your workpieces) lifetime. Unfortunately, Tung oil is not impervious to damage, but on the other hand, it is really easy to repair any damaged areas of your workpiece due to Tung oil being so easy to apply.
We mentioned previously that Tung oil was used on boats, and if you're wondering why, its because Tung oil has a certain degree of water resistance, and if this oil is applied regularly to a surface for the duration of its lifetime this water resistance gradually increases, which is great news for furnishings like coffee tables which can see some spillage over time.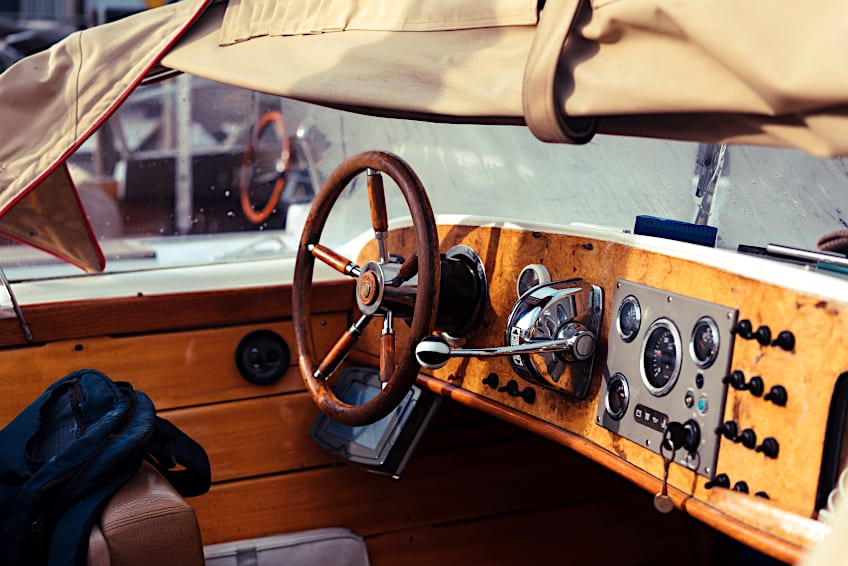 The Cons of Tung Oil
It would be a bit of a stretch to say that Tung oil is a miracle product, but then again there aren't a lot of products on the market that are a lot worse than this humble wood treatment. This being said, Tung oil is by no means a perfect wood treatment and it definitely has its shortcomings. What are these shortcomings you ask?
Well, we mentioned previously that Tung oil is water-resistant, but compared to synthetic substances on the market it is only mildly so. Tung oil can have a degree of water resistance that increases as it is reapplied to your workpiece over its lifetime, but it won't have the instantaneous water resistance that products like clear-coat epoxy resin has.
This being said, it is far more resistant to moisture than other products in its class, in fact, compared to its main rival linseed oil, Tung oil possesses water resistance that will more than suffice in conventional applications. Tung oil is also not particularly tough. Compared to wood treatments like lacquer and wood varnish it does tend to chip and scratch quite easily, but it makes up for this by being easy to mend.
Although Tung oil is relatively affordable, it is more expensive compared to its closest competitor which is linseed oil, and because it is objectively superior in every other metric, we think that it's well worth a few extra dollars for the peace of mind it provides.
A characteristic that can be more annoying than an actual con when working with Tung oil is the sheer number of coats required to create the sheen finish that we all know and want. While synthetic products typically have a good sheen finish after one or two coats, you will have to (generously) apply about five coats of Tung oil to get the same effect.
PROS
Easy to apply to your workpiece
Easy to maintain wood treated with Tung oil
Safe to use on surfaces that come into contact with food
Will not yellow with age or when exposed to sunlight
Moderately resistant to water damage
All-natural substance (unless manufacturers have used additives)
CONS
Not very hard-wearing compared to other coatings
Needs to be reapplied at least once a year
Can chip and scratch quite easily
Can cost more than its nearest competitor
Can require more coats than synthetic treatments for a sheen finish
What to Look Out for When Buying Tung Oil
Contrary to popular belief, not all Tung oil is created equal. There are variations of the product which can be considerably less effective than others, so how do you know which ones which? Let's have a look at some of the factors you should consider before buying Tung oil for your next workpiece. Remember that even if a manufacturer claims their product is 100% pure, you have the option of checking online reviews for confirmation.
Purity of Substance
The best Tung oil you'll come across in your search will most likely be the purist. Why? Well, Not only is pure Tung oil food-safe, but it provides the best finish and will not have adverse effects like yellowing or accelerated degradation.
There are loads of manufacturers that claim they have the best Tung oil at low prices, but in reality, the pure stuff will cost you a bit more because it's a bit trickier for manufacturers to refine and get their hands on the raw ingredient.
Some of the best brands of Tung oil on the market are Hope's Tung oil which features a 100% natural formula that ensures that you have the best quality finish and one that will last the lifetime of your workpiece. Using an impure version of Tung oil could negatively affect your wood or masonry, especially if preservatives are added.
Quality
There are loads of Tung oil brands on the market today, but they can rarely be used for the same applications because they vary considerably in quality. How do you know what quality of Tung oil you have? If you decided to take a leap of faith on a Tung oil brand without taking a look at online reviews, a good indicator is the number of coats that you will have to apply to get your desired result.
Good quality Tung oils typically require three to four coats to achieve a nice sheen finish that a lot of crafters aim for, whereas a poor quality Tung oil would take significantly more coats to achieve the same result.
Durability
Durability is one of the few weak points of Tung oil as a wood treatment oil. On the other hand, it more than makes up for this by being easy to repair as a finish. This being said, there are Tung oils that contain additives that allow for a more durable finish, although these additives cause the finish to become unsuitable for foodstuff.
In other applications, like outdoor furniture or hard-wearing surfaces like wooden boats these variations of Tung oil would be your best choice. You should keep in mind that although these finishes are more durable than pure Tung oil they will not provide quite the same protection that synthetic substances do.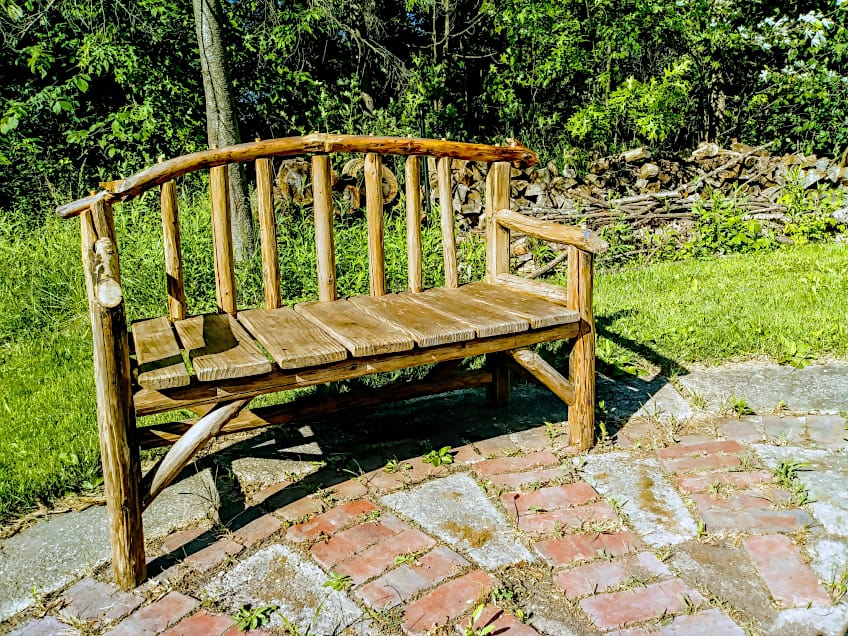 What Are the Best Tung Oil Brands?
Now that you know what you should look out for when buying Tung oil, we've decided to save you the time and effort of shopping around. Here are some of the best Tung oil products on the market, along with some of their pros and cons and what makes these brands stand out from the endless sea of Tung oil manufacturers.
Best Overall: HOPE'S Pure Tung Oil
If you're looking for a household brand that won't only get the job done but get the job done well, you could do a lot worse than Hope's Tung oil. Hope's is an all-American company that offers a high-quality 100% all-natural Tung oil for the average consumer.
What does this mean? It means that you can use this Tung oil on utensils or surfaces that come into contact with food, and what's more is that because it contains no preservatives or additives, it won't yellow over time or excessively in the presence of sunlight.
The nice thing about all-natural Tung oil is that it's really easy to apply. In fact, there are tons of professional crafters and DIY enthusiasts that absolutely swear by this Tung oil. Simply apply Hopes Tung oil directly to your workpiece or to a cloth and rub it in until it has been absorbed into the wood's surface.
Hope prides itself on the quality of its finish, providing a hard-wearing sheen finish that does not blotch or leave any oily residue on the surface of your workpiece which means you won't have to wait until it cures to touch it up. Hope's is pretty versatile too, being graded for use on virgin and damaged wood, masonry, and even hard stone!
Naturally drying 100% pure oil for cleaning and finishing wood
Deeply penetrates and cures to become part of the wood
Provides a durable, moisture and alcohol resistant semi-gloss finish
View on Amazon
PROS
Easy to apply
Easy to maintain
Reasonably priced
Food safe formula
Provides a sheen finish
Extremely versatile
CONS
Chips and scratches easily
Needs to be reapplied regularly
Requires multiple coats for a sheen finish
Only available in three volumes
Does not enhance color of wood
Best Quality Finish: REAL MILK Paint Pure Tung Oil
Sticking with the theme of crowd favorites, Real Milk Tung oil is one of the most widely recognized brands on the market, offering unique characteristics that allow for greater longevity and ease of application.
One of the key selling points of Real Milk Tung oil is that it prevents the wood and subsequently the wood treatment itself from darkening over time, this means that the finish has a longer aesthetic lifespan than other 100% natural Tung oil.
This Tung oil is extremely useful but unfortunately, it cannot be applied over an existing finish, but when working with Tung oil it is arguably better to remove all existing finishes to get the best out for your Tung oil.
Like any all-natural Tung oil Real Milk is 100% food safe and contains no additives, which means you can use it for more applications than you would conventional synthetic wood treatments. Real Milk Tung oil also happens to be one of the most positively reviewed Tung oils on the market, satisfying everyone from the average weekend warrior crafter to high-end professional crafters alike.
100% pure Tung Oil with no VOC's, additives, or distillates

Provides an all-natural, matte, and flexible waterproof finish

Use on food contact wood, furniture, decks, floors, concrete, and brick
View on Amazon
PROS
Easy to use
Versatile
Does not darken over time
Water-resistant
Reputable brand
Flexible finish
Long shelf life
CONS
Damages Easily
Needs to be reapplied regularly
Only available in this quantity
Cannot be used on masonry or concrete
Best Value: WALRUS OIL Pure Tung oil
Tung oil has a reputation for being brittle and therefore easily damaged by abrasion and impacts, and until now the only way to get around this was to use an oil with additives or conventional synthetic wood treatments like varnish or wood stain.
Not anymore though, the specially formulated all-natural Tung oil from Walrus Oil is not only durable but provides a stunning sheen finish capable of protecting it from water, cracks, and even acid! One of the notable drawbacks of using Tung oil which is 100% natural is the fact that it takes quite a long time to dry compared to those with additives. The upside is that the absence of any dyes or added dryers is that your wood is not only protected and aesthetically pleasing but completely food safe too. In addition, you have their guarantee that Walrus Oil Pure Tung Oil is entirely vegan.
Like all natural Tung oils the Walrus Oil brand is easy to work with, apply, and maintain, and although it does require some more upkeep compared to other wood treatments, we think that you'll find it a worthwhile trade for the look.
If you're still on the fence, Walrus Oil Tung oil is graded for use on wood, masonry, concrete, and stone. This Tung oil is also considerably longer lasting than most others on the market, which means you get quite a bit of value for your dollar.
Commercial grade interior and exterior finish and sealer
Locks in natural wood colors and protects against UV, water, and wear
No dyes or dryers, 100% natural, VOC-free, covers up to 150 sq. ft.
View on Amazon
PROS
Versatile
Easy to apply
Easy to maintain
Protects against acid, moisture, heat, and abrasion
No additives
Food safe
Sheen finish
CONS
The sheen finish is muted
Requires regular reapplication
Only available in one volume
The bottle is not very ergonomical
How to Use Tung Oil Effectively
Even having the best Tung oil won't do you much good if you have no idea how to use it. Tung oil is extremely easy to use, this is one of the many characteristics that make it one of the most sought-after and popular wood treatments on the market. Nevertheless, we've created a short tutorial detailing how you can get the most out of your Tung oil.
Prepare Your Workpiece
Wood can be a fickle material to work with under the best of circumstances, so when it comes to painting, staining, or applying wood treatments like Tung oil it's always in your best interest to prepare your wood adequately.
Before applying your Tung oil, give the wood a thorough sanding with either a power sander or some sanding paper. This allows fresh wood to be exposed while removing any existing coatings or wood that has been conditioned to the environment, allowing your stain to adhere and penetrate the wood's surface more easily.
If you are using a power sander, start from one end of the board and work your way to the other, ensuring that the surface is uniformly flush in the process. If you are working with sanding paper, this will give you a better feel for the surface (even though it might take a bit longer) but the execution remains the same.
When sanding, work your way from one end of the board to the other ensuring that you expose fresh wood fiber and create a relatively flush surface. Before moving on to the next step ensure that you have cleared the surface of any stray wood particles with a cloth.
Prepare Your Tung Oil (Optional)
This step is not particularly necessary, but if you are working with a wood that is not very porous or has really tightly stacked grain this could help you out. Tung oil finish can be pretty thick and when you are working with a wood that doesn't absorb things easily, it can take a bit longer to soak in which can leave blotches on the surface of your workpiece.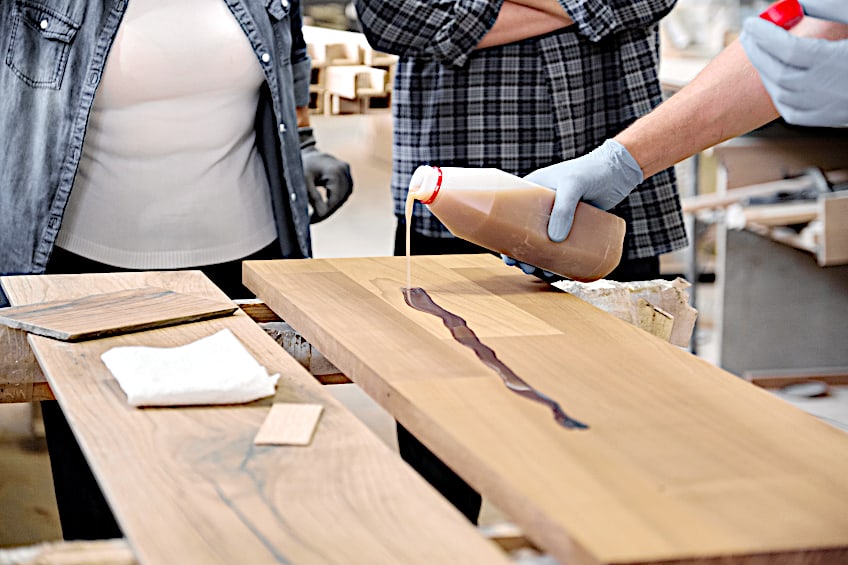 This is best illustrated when using Tung on maple wood, Tung oil finish has the habit of blotching on the surface of the maple board due to the wood's grain "rejecting" the sheer volume of Tung oil finish being applied to it.
A quick and easy solution to the problem of absorbency is to simply add a thinning agent to your Tung oil which will allow the wood to accept the oil more easily. This is a must-know when using Tung on maple wood, and an important reminder to always read up on the characteristics of the wood you will be working with.
Apply Your Tung Oil
Strangely enough, Tung oil is categorized as a varnish, but it is a really thin all-natural varnish so it cannot be applied the same way conventional varnish would be. When applying Tung oil you have the choice between using a brush or a cloth, but most people prefer using cloth due to the thickness of natural Tung oil varnish.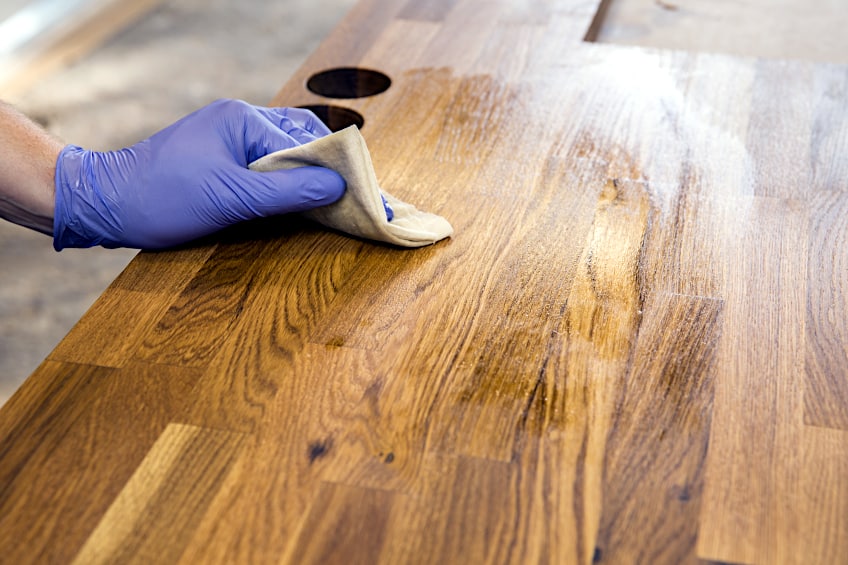 You are then faced with another choice; you can either apply the Tung oil varnish directly to your workpiece or you can apply it to your cloth. Either way, you will need to rub your Tung oil into the surface of your workpiece thoroughly.
If you are working with a small or irregular workpiece, start by rubbing your Tung oil in at the center and work your way toward the edges of the workpiece, this will allow for uniform application and allow you to see blotching a lot faster.
If you are working with a larger rectangular workpiece start from one end of the board and work your way to the other, ensuring that the oil is rubbed in well. Don't be discouraged if your first coat isn't what you imagine, it usually takes around three to five coats for the true effect of Tung oil varnish to come to light.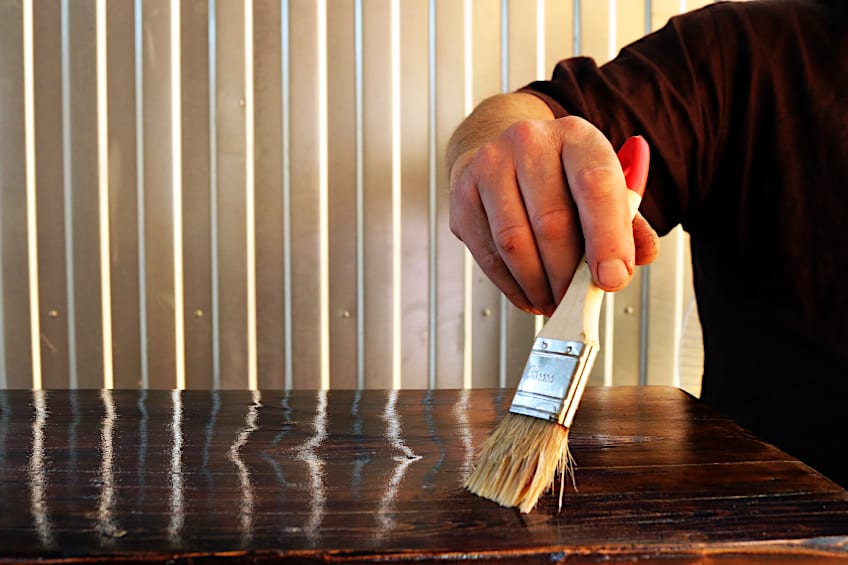 Unless it is specially formulated or contains additives, Tung oil varnish can take a while to absorb into the wood and cure completely, this is why it's always advised to follow the manufacturer's recommended time period for drying before applying the next coat.
Should you experience any blotching during the absorption process, remove the excess Tung oil with a clean cloth and use the cloth you used to initially apply the oil to blend the spot in with the rest of the surface. Repeat this process and apply as many coats as you need until you're happy with your finish.
Now that you know what Tung oil is, the pros and cons of using this wood treatment, what to look out for when choosing a Tung oil, what some of the best Tung oils on the market are, and how to use Tung oil effectively, it's time for you to get out there and put your new-found knowledge to the test. Remember to always check product reviews and that only 100% natural Tung oil is food safe.
Frequently Asked Questions
Is Tung Oil Varnish?
Although it may not seem like it, Tung oil it is actually a type of varnish. Tung oil is classified as varnish wood treatment, but it differs from conventional varnishes in a number of ways. Where conventional vanish only needs around one or two coats for it to make a noticeable change to the wood surface, Tung oil needs around three to five coats. Tung oil is also natural and food-safe, unlike most other wood treatment oils.
Is Tung Oil Food Safe?
Tung oil in its 100% natural state is not only food safe but has no harmful effects on the environment in its procurement or its production. Tung oil has been used for hundreds of years to maintain wood and masonry in central and coastal Asia.
Is Tung Oil Waterproof?
While Tung oil might not be completely waterproof it provides a particularly strong resistance to water and moisture compared to other natural wood treatments. The water resistance of a surface treated with Tung oil improves as more Tung oil is introduced to it over the course of its lifetime, so while it might make your wood completely waterproof, using Tung oil on a workpiece over a long enough time period can make it exceptionally water-resistant.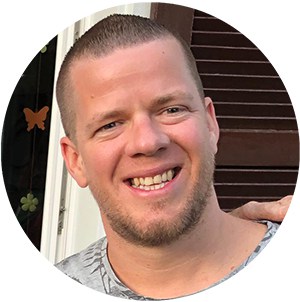 I have been into woodworking since 2005 and woodturning since 2011. Because of my love for wood and woodworking, I started woodhappen.com to teach other enthusiasts about how to finish and seal wood, the best woodworking tools, the different types of wood, and everything else related to woodworking! Read more about me here.